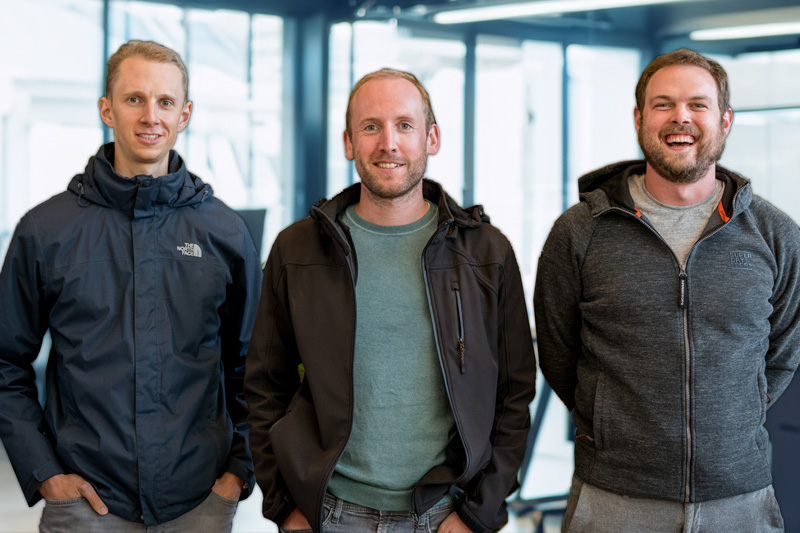 The Tagxter CEOs: Marius Mülder, Fabian Rühle and Andreas Zerbes. Picture © Gateway Uni Köln
Tagxter was founded in mid-2015 by four business informatics graduates at the University of Cologne. From our offices in the TechnologiePark Cologne, we develop special yard management software for companies of different business sectors (e. g. chemical parcs, clincs, company premises, steelworks, plants and other business premises).

Our long term goal is to establish a de-facto-standard for navigation on private and company sites. This is because regular navigation devices and apps don't work (correctly) behind the property lines / fences. As of today, the Tagxter "Site Guide" is already the most used on-site navigation software in germany.