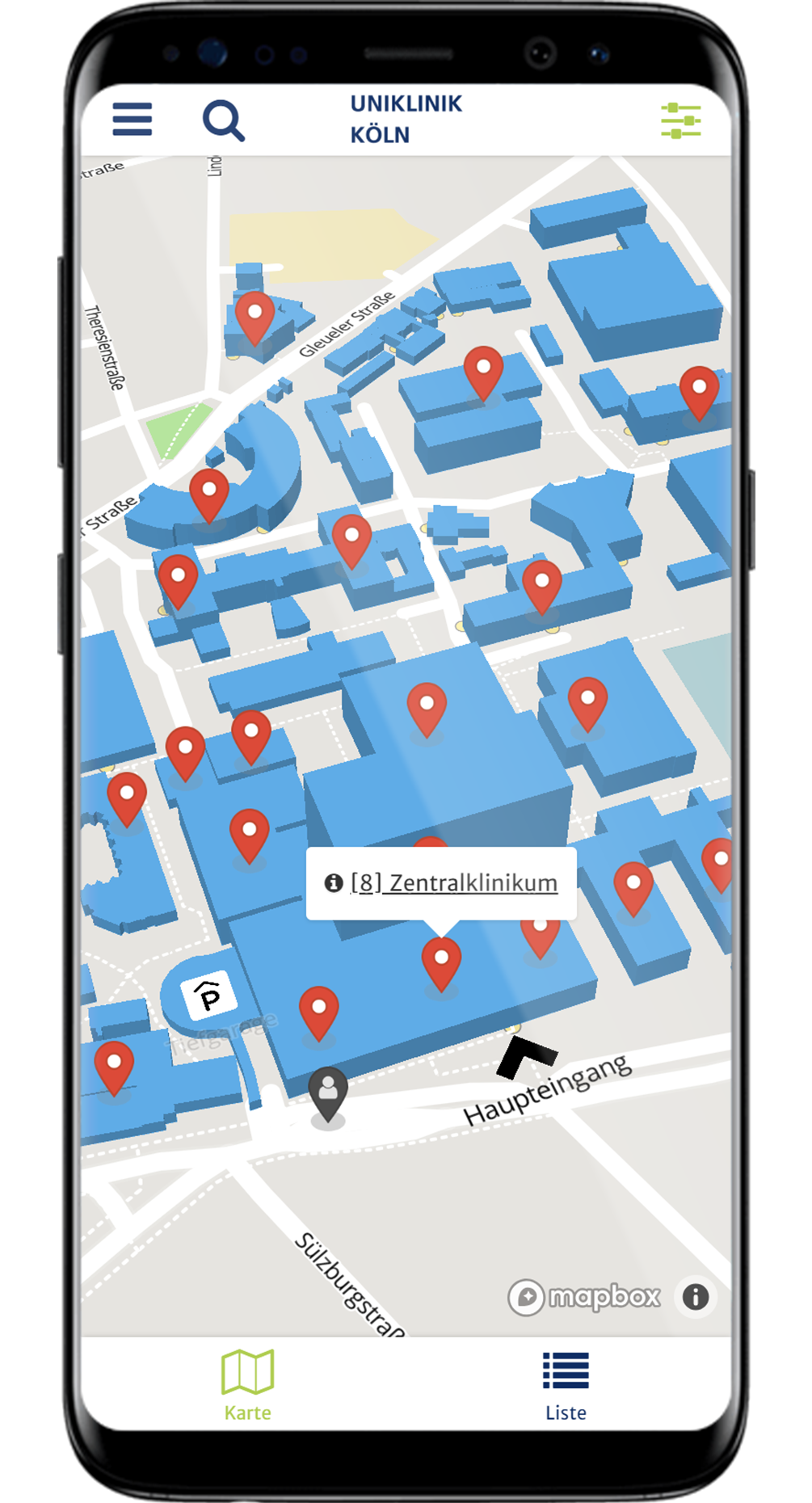 Orientation
Get an overview of your position and all accessible buildings/locations. With search function and filter you will find your destination.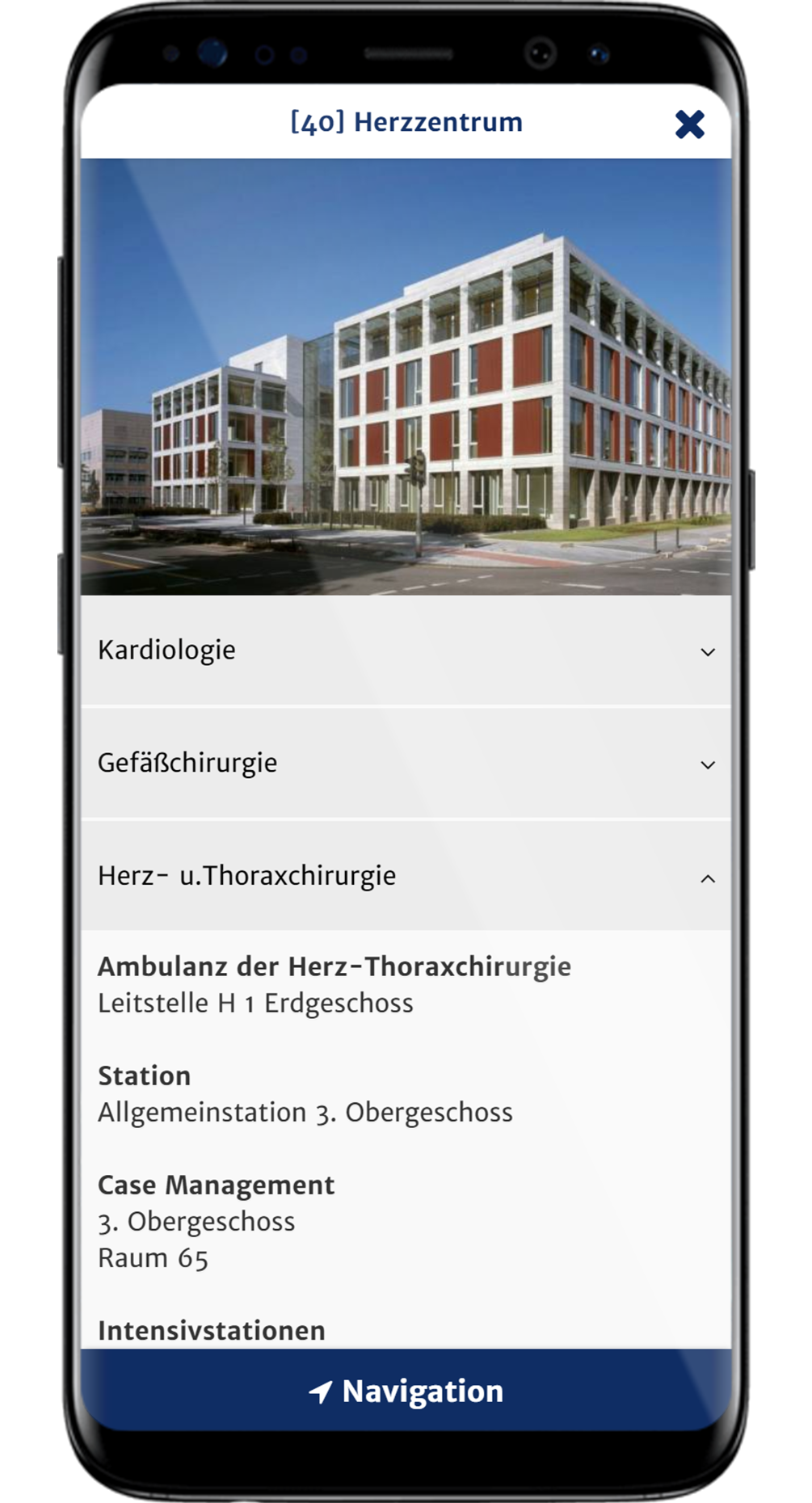 Information
Additional information and media content are presented to inform the user in advance about the "Points of Interest".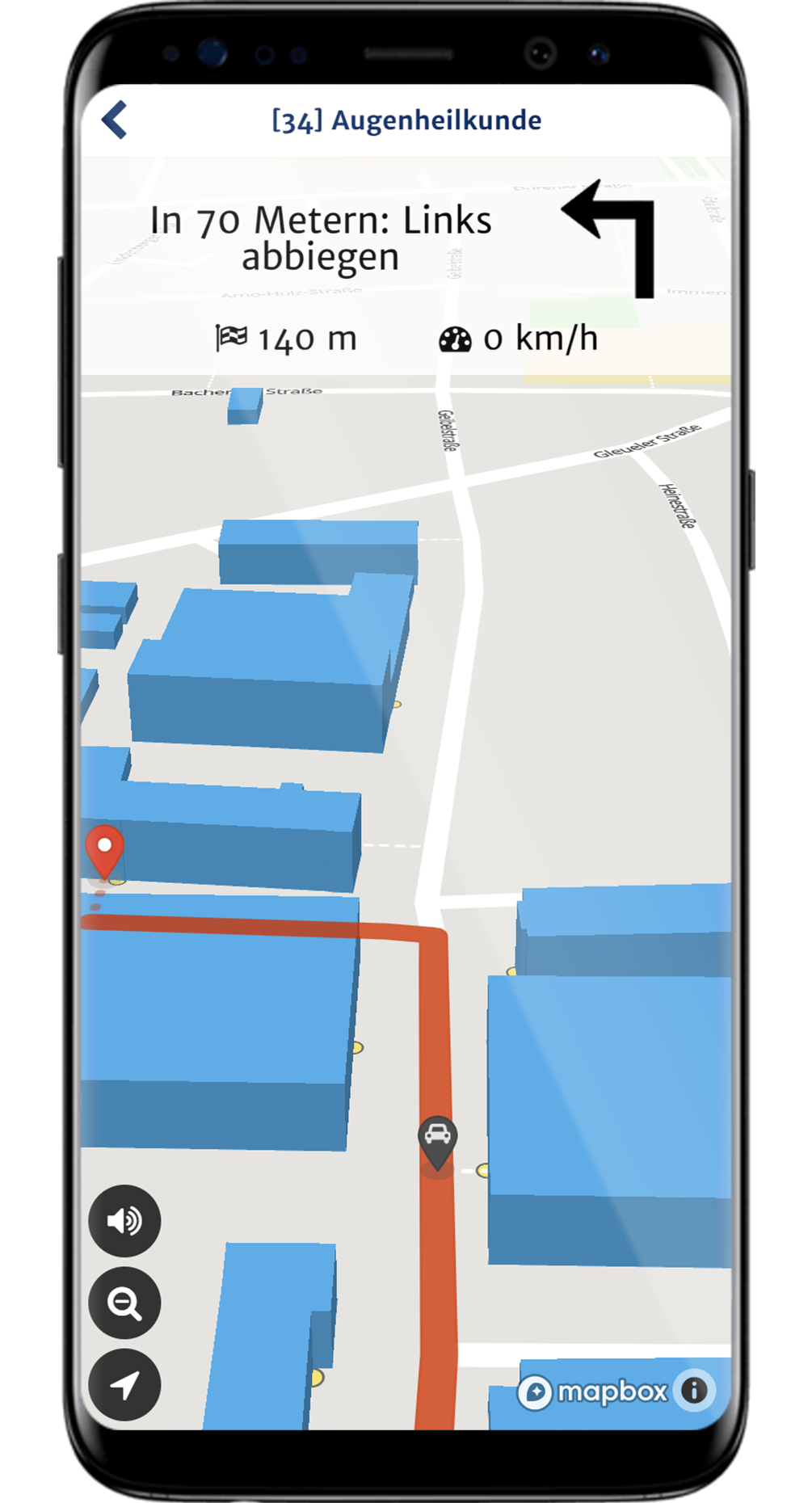 Navigation
Integrated navigation for pedestrians, cars and trucks with modifiable road network, taking construction zones or restricted areas into account.